So many things provoked me today in spite of Eid:
1- a story I've heard: two married couples, after too many years of marriage ..
they decided to get divorced , the cause is the husband's intention to have children in spite being unable to ..earlier in their life ... the wife was patient and stayed with him all those years , and she was not thinking of kids just for his sake , now he is good and can have children and has found someone to implement his plan with , so he decided to end relationship , marry and have kids!!
and more over , he refuses her to have a normal life as a single , imagine he wants to leave her and at the same time he wants her to obey his orders !! what selfish creature men are?!?!
2- the pastor who is intended to burn Quran tomorrow has not ever read Quran and he never knows what is there inside it!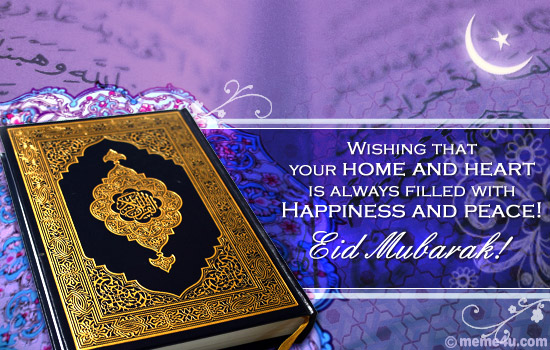 3- seeing children of Iraq play with plastic guns and machine guns, they act seriously and their war-acquired violent habits wish those guns are real to block their hunger of seeing blood and bodies !
few things made me happy:
1- receiving several cards and Eid greetings
2- hearing my sister's voice , and knowing she is visiting us tomorrow
3- seeing my family happy
4- trying to smile whatever has happened
Eid saeed ... and may peace cover the whole universe!